Object Storage Special Services

11/12/2022
To use OS3: clic on the image below to access it.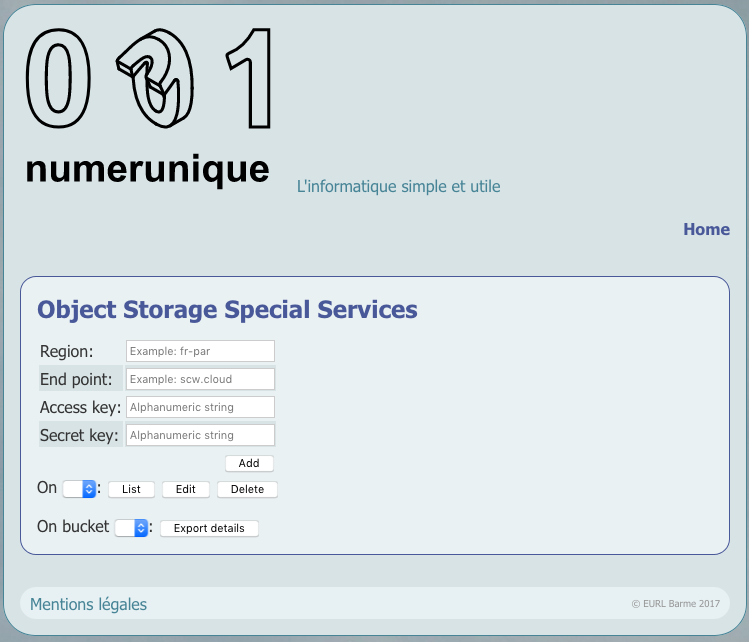 Yes, you need to be an identified visitor to use it. It is very simple: see User onboarding via SMS :-)
Then you can:
register an (access key, secret key) to an Object Storage,
list its buckets,
see the size and number of parts it contains,
export the detailed content of a bucket to a .csv,
easily compute whatever you want on those details into your favorite spreadsheet software!
All that in a few clics and keystrokes.
Please ask for another useful special service on Object Storage…
---